The New Formalism: A Critical Introduction, Expanded Edition by Robert McPhillips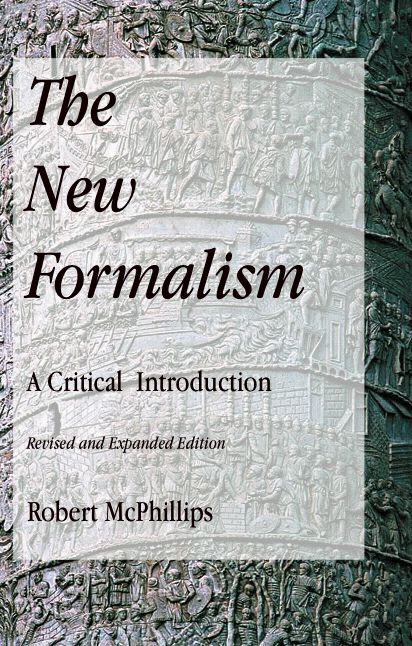 The New Formalism: A Critical Introduction by Robert McPhillips is an essential study of New Formalist poetry and poetics. This expanded edition features a comprehensive bibliography and index, making it an even more indispensible guide to the field.
"The New Formalism offers the general reader an interesting, clear guide to one of the significant developments in American literature."—Sewanee Review
Robert McPhillips is the author of two important essays on the New Formalists, "What's New About the New Formalism," published in Expansive Poetry, and "Reading the New Formalists," collected in Poetry After Modernism. His essays and reviews have appeared in Sewanee Review, Prairie Schooner, The Nation, and the Washington Post Book World. He teaches at Iona College and lives in Scarsdale, New York.
ISBN 193233968x, 160 pages, $20.00